Best Prices

LOW SHIPPING COSTS

Fast Delivery

Delivery in the EU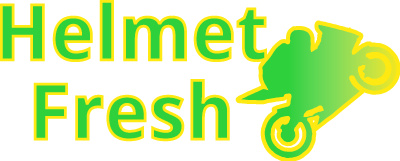 HelmetFresh HelmetFresh
Default
TEMPORARY 10% EXTRA cart discount by orders from € 250,00* (except some brands)
HelmetFresh
Always a clean helmet

Every rider is economical on his helmet and know how important it is to keep clean the helmet. Helmet Fresh is the best solution to keep both the inner and outer side of the helmet in top form. Helmet Fresh is a microbiologically cleaner that uses the power of nature to clean the helmet, making it completely safe to use for you and your helmet.
Spray Helmet Fresh on the outside of the helmet, let soak briefly and then make with the included microfiber cloth helmet and visor again beautifully clean. For stubborn dirt has included a special brush that does not damage the helmet but the dirt effectively removed in inaccessible areas.
Helmet Fresh does not scratch the helmet or visor does not affect and is completely biodegradable.

To clean inside of the helmet sprays you Helmet Fresh on the lining of your helmet and let it soak a while. After a few minutes with a dry cloth dry and helmet is ready for use. Because Helmet Fresh is odorless, you while driving have not borne by a pungent odor cleaning. The microbiological activity of the product also ensures that odor causing bacteria in your helmet no chance.
0
stars based on
0
reviews
SHIPPING COSTS REVSHOP EUROPE
Country
Shipping
Free From:
Nederland
€ 0,00
-
Belgium
Germany
Denmark
Luxemburg
Austria
€ 7,50
€ 75,00
France
Hungary
Monaco
Poland
Slovakia
Sweden
United Kingdom
18,00
€ 150,00
Other EU Country's
€ 20,00
€ 300,00